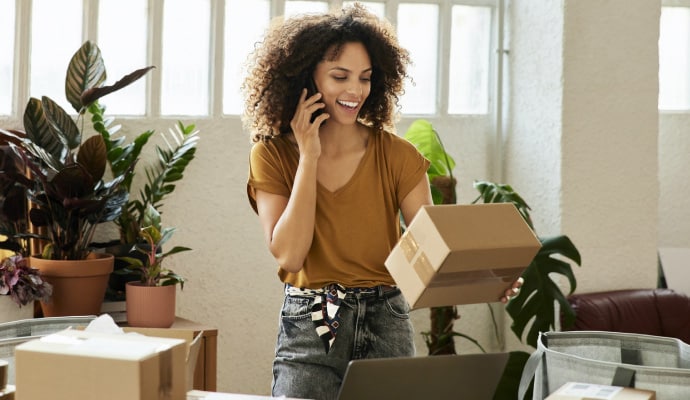 Norton Small Business
Provides peace of mind for pennies per day
Protects data across devices — desktops, laptops, tablets and smartphones
Gives 24x7 support for you and your employees.1
Offers easy cloud-based setup and device management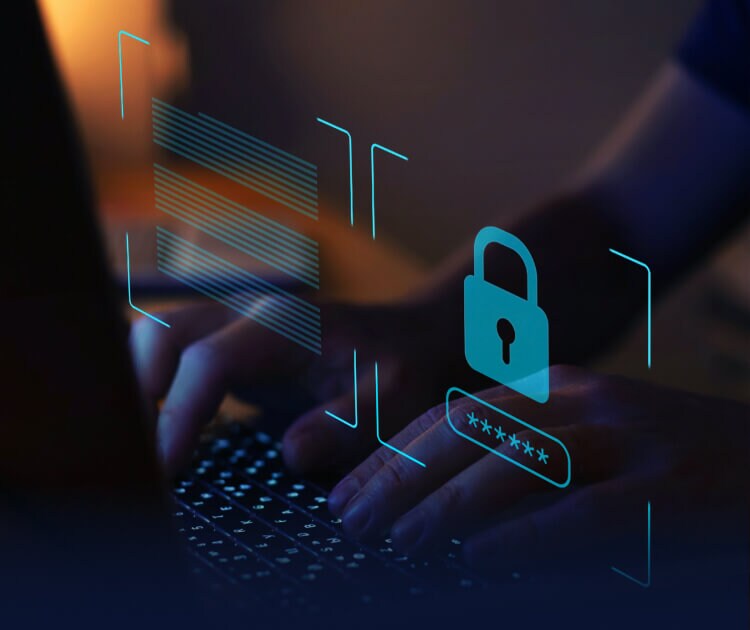 Don't let a security breach be the downfall of your business.
Cybercriminals increasingly target small businesses because they expect it to be easy. All too often, sensitive business and customer information lacks adequate protection. 
We get it. You're busy running your business. But your customers and partners are increasingly sensitive to security issues and want to know that it's safe to do business with you. Now, with Norton Small Business, get peace of mind by quickly adding the protection you need that works all day, every day. 
One ongoing security subscription secures your business and gives you time to focus on what's really important to you — running your business.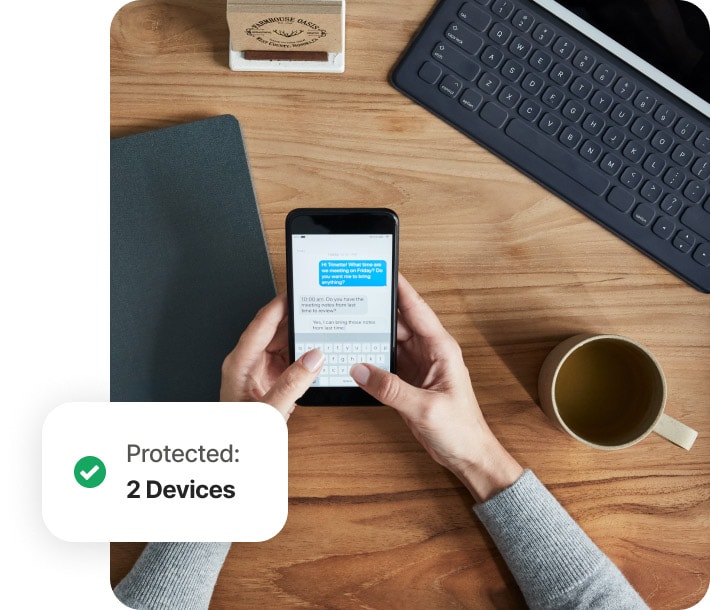 Help keep data secure, no matter where it lives.
With Norton Small Business, a single solution will protect your in-office computers and your on-the-go laptops, tablets and smartphones. Norton security is custom-built for each device, so your PCs and Macs are protected from online threats and identity theft, while your smartphones and tablets are protected from loss and unwanted access to customer information.
 
Protection is mix and match. Protect a single desktop for one employee, or a laptop, tablet and smartphone for another. Customize your protection with the combination of employees and devices that makes sense for your business.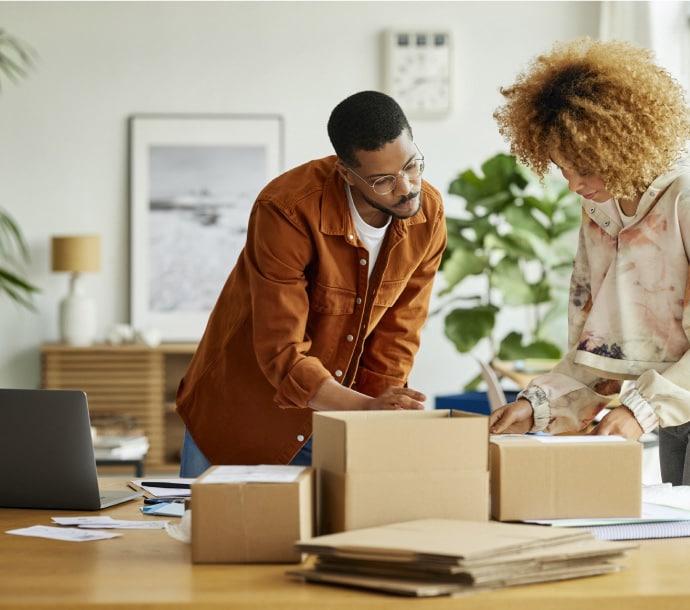 Get security that grows with your business.
There's no need to invest in an expensive security solution. With Norton Small Business, you can add protection on a prorated basis only when you need it. That means you won't pay for protection you can't use — leaving more money to invest in growing your business instead.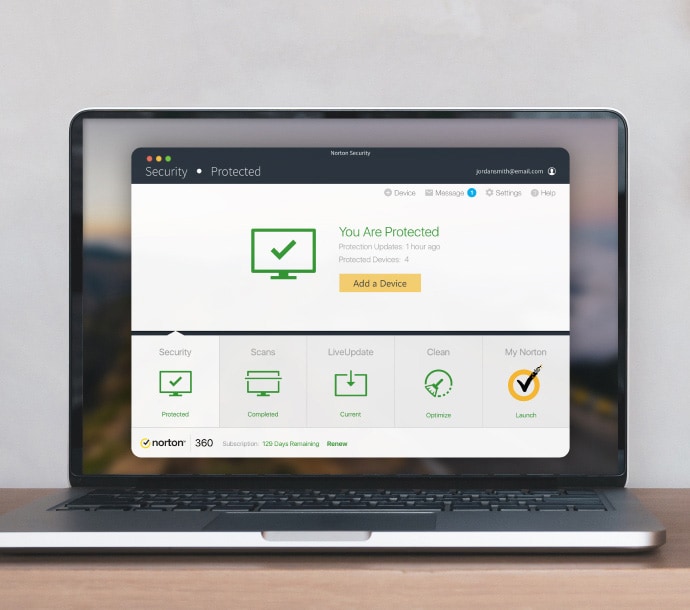 Enjoy easy set up and centralized management.
Sign up for Norton Small Business, and we'll take you to the one place you need to go to get set up. It's a cloud-based service, so there's no server or hardware of any kind required at your office.
 
All you have to do to cover a device is send an email to the employee that uses that device. The email includes step-by-step instructions for adding the device details to your protection plan. It's just as easy to come back and add or remove devices and employees as often as you need to.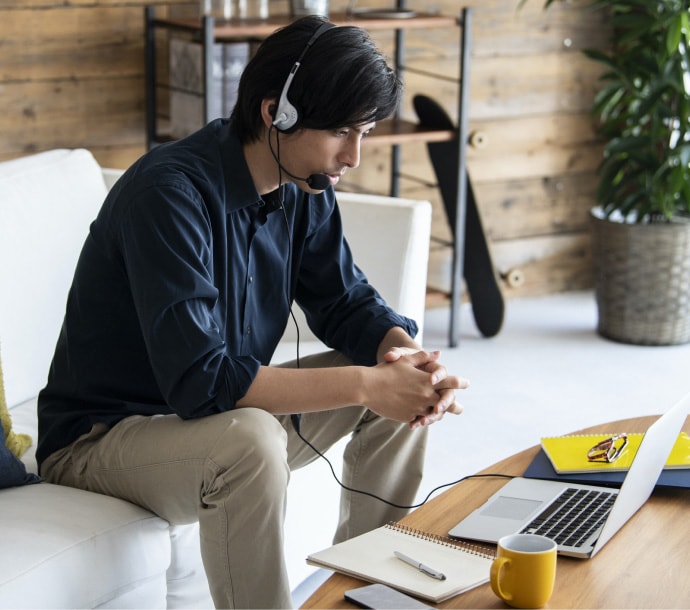 Get support when your team needs it, 24x7.ᐞ
You don't have to be there to authorize or take advantage of support. Any of your employees can call anytime for help from a certified Norton technician. Lost or stolen devices can be reported and locked in the middle of the night. Performance issues can be addressed before your day starts.
 
Support is available anytime. For anyone on your team. It's unlimited. 
Frequently asked questions
Norton Small Business includes the full functionality of Norton Security and supports Windows PCs, Mac, Android, and iOS devices. Help secure up to 20 devices in the office and on the road without adding additional burden on your IT support resources.
Norton Small Business does not feature a built-in virtual private network (VPN), but your protection can be enhanced with the addition of Norton Secure VPN. Connecting to the internet with Norton Secure VPN can help protect private information like your passwords, bank details, and credit card numbers when using public Wi-Fi on your PC, Mac or mobile device.
No, Norton Small Business does not provide endpoint protection suitable for larger organizations. Norton Small Business provides protection for multiple devices against viruses and risky files.
Norton Small Business is designed to be scalable for businesses with 5 to 20 devices in need of security. Norton 360 is an all-in-one comprehensive service for individuals and families, with features focusing on helping protect device security, online privacy, and identity.
Not all features are available on all devices and platforms.
Norton Parental Control, Norton Cloud Backup, and Norton SafeCam are presently not supported on Mac OS.
Windows™ Operating Systems
Compatible with Microsoft Windows 11
Microsoft Windows 10 (all versions)
Microsoft Windows 8/8.1 (all versions). Some protection features are not available in Windows 8 Start screen browsers.
Microsoft Windows 7 (all versions) with Service Pack 1 (SP 1) or later with SHA2 support
Current and previous two versions of Mac OS.
Features not supported: Norton Cloud Backup, Norton Parental Control, Norton SafeCam.
Android™ Operating Systems
Android 8.0 or later. Must have Google Play app installed.
iPhones or iPads running the current and previous two versions of Apple® iOS.
No one can prevent all cybercrime or identity theft.
* Important Subscription, Pricing and Offer Details:
Contract Type: contract for a monthly or annual subscription, starting when the transaction is complete. Click here for our Terms of Sale.

Set-up: to get the protection/service started, you must download and install on each device and/or complete set-up.
Free Trial: payment method required if signing up for a free trial (credit/debit card or PayPal only). When the trial ends, the paid subscription starts and the first term is charged, unless cancelled before. Special offer(s) may expire.
Renewal Cycle: automatically renews each month or each year after the initial term, unless the subscription renewal is cancelled before the day you are due to be charged in your account or by contacting us here. Click here to learn how.
Renewal Prices: may be higher than the price for the initial term and are subject to change. Renewal prices can be found here. For annual subscriptions, they are charged up to 35 days before the subscription is due to renew, and we send you a notification email with the renewal price before.
Cancellation & Refund: you can cancel any of your contracts and request a full refund within 60 days of purchase for annual subscriptions and within 14 days of purchase for monthly subscriptions. For each annual renewal or free trial with paid annual subscription, you can request a full refund within 60 days of being charged. For free trial with paid monthly subscription, you can request a full refund within 14 days of being charged. For details, visit our Cancellation & Refund Policy. To cancel your contract or request a refund, click here.
Updates: your subscription may include product, service and/or protection updates, and features that may be added, modified, or removed, subject to the acceptance of the License & Services Agreement.
Usage: for non-commercial household use only. If you have issues adding a device, please contact us.
The Norton brand is part of NortonLifeLock Inc.
Copyright © 2023 NortonLifeLock Inc. All rights reserved. NortonLifeLock, the NortonLifeLock Logo, the Checkmark Logo, Norton, LifeLock, and the LockMan Logo are trademarks or registered trademarks of NortonLifeLock Inc. or its affiliates in the United States and other countries. Firefox is a trademark of Mozilla Foundation. Android, Google Chrome, Google Play and the Google Play logo are trademarks of Google, LLC. Mac, iPhone, iPad, Apple and the Apple logo are trademarks of Apple Inc., registered in the U.S. and other countries. App Store is a service mark of Apple Inc. Alexa and all related logos are trademarks of Amazon.com, Inc. or its affiliates. Microsoft and the Window logo are trademarks of Microsoft Corporation in the U.S. and other countries. The Android robot is reproduced or modified from work created and shared by Google and used according to terms described in the Creative Commons 3.0 Attribution License. Other names may be trademarks of their respective owners.